RANGA HORSE™ (twin set, 4 x brackets)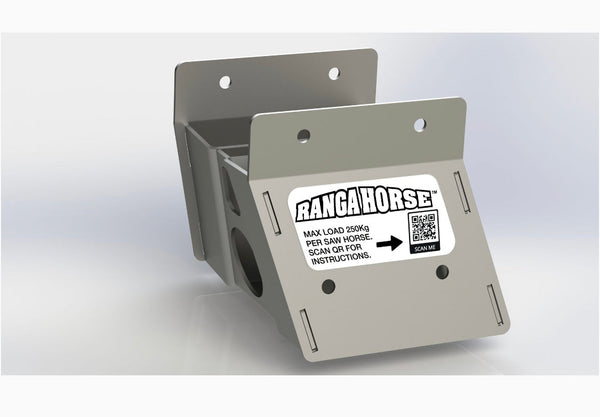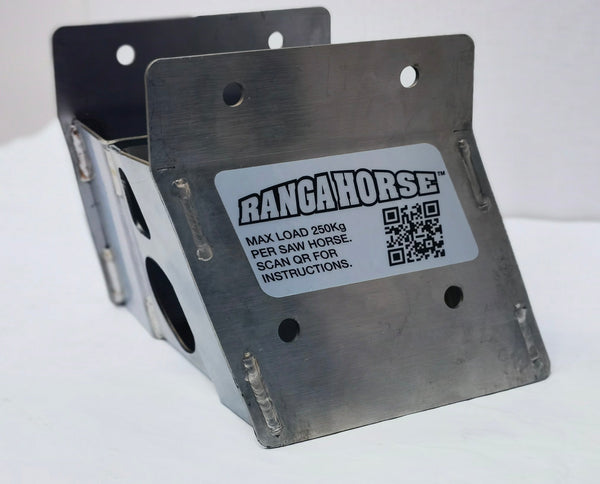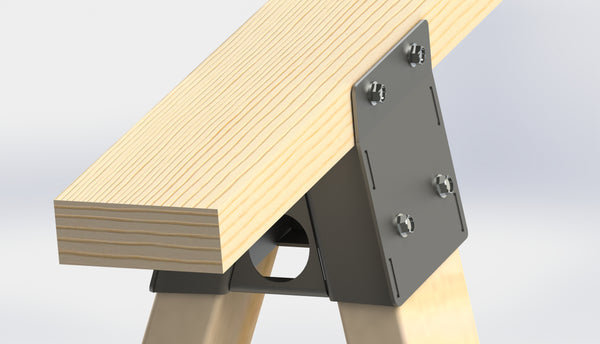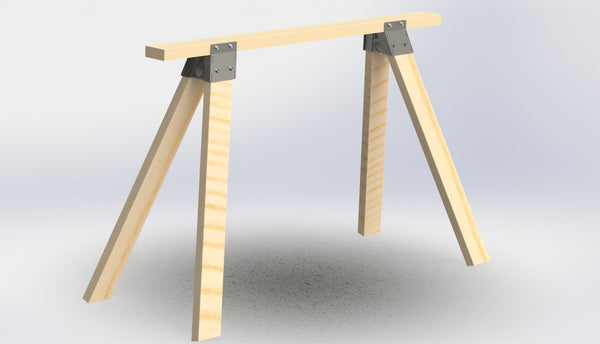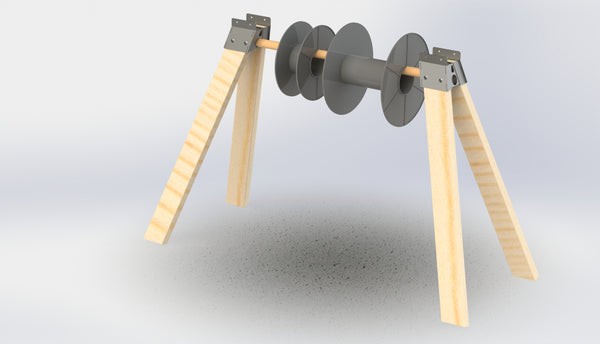 Regular price
$80.99
Sale price
$109.99
RANGA HORSE™ GIDDY UP!
Ranga Horse is a minute fast option to build your own saw horses or spool holder with onsite material that can be dismantled after use. The frustration was needing more saw horses fast. to give the user a unique, quick build and dismantle saw horse / spool holder that requires little space, that can be multiple heights and lengths with little effort.
BUY ONCE!!
Ranga Horse is designed to be a quick and easy tool that takes up little space so you can create extra saw horses on site as needed from on site material with out taking up valuable space in your vehicle or trailer. Ranga Horse has in mind that the legs and top should be quick and affordable to replace as required while keeping the integrity of the tool undamaged.
Ranga Horse brackets are tough and long lasting made from stainless steel so they can be used over and over again. Its OK to accidentally cut through the top piece with your saw, it is quick and easy to replace. You choose to create your own height of saw horse that is comfortable for you and the task at hand. Acting as both a saw horse and an electrical spool holder in one tool.
Ranga Horse could be a Saw Horse or a Spool Holder. your choice, you size.

Made from 304 Stainless Steel.
Patent Pending

4 x brackets per set = 2 Ranga Horse's
Australian Design No. 202212110
WARNING!!
**Please see Assembly Instructions in our technical page.