Ranga Grips™ Roof Safety Bracket (6 pack)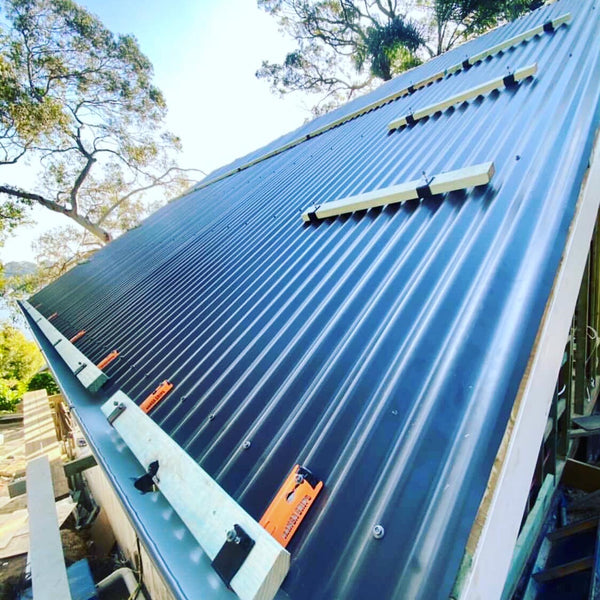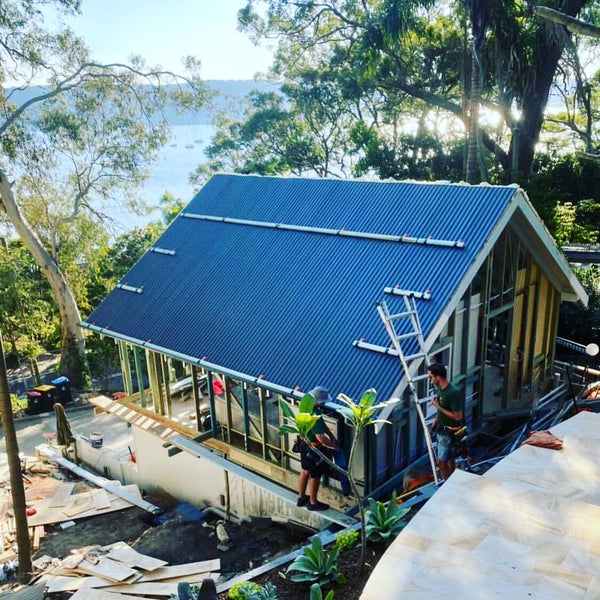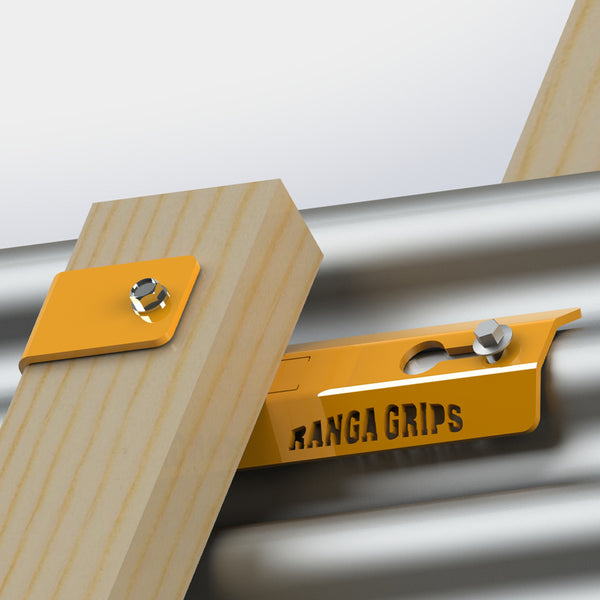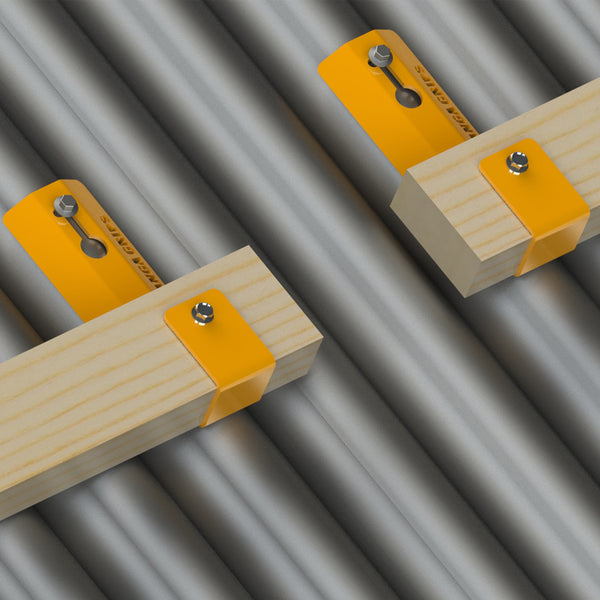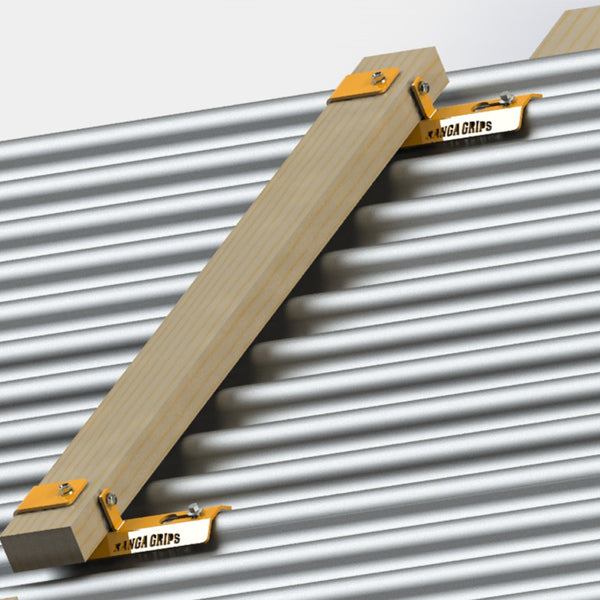 Ranga Grips
™
 Roof Safety brackets provide increased safety for working on roofs by eliminating the risk of slipping. They are easy to use and reduce time frames of projects for tradies and homeowners alike.
Ranga Grips™ provide a safer working environment by helping the user to gain secure roof footing while still protecting the roof surface on which they are attached. The shape of the brackets follow the contours of a corrugated iron roof and are extremely hard wearing.
They are a reusable tool and should form an essential part of the tool kit for any tradie or home owners working on a corrugated iron roof.
The Roof fixing screw can be backed out approximately 4mm which allows the bracket to be engaged via the keyhole slot and then lightly tightened back to secure the bracket.  This mitigates the need for additional roof securing screws, the risk of roof screw damage and hence leaks if completely removed.
The brackets are provided with the TEK screw 12-25 for fixing the batten 70x35mm timber.
Australian Design No. 201913550
                               No. 201913551
Shipping costs apply.
Only ships to AUS and NZ
Bloody genius invention! Easy to use and makes it way safer on the roof when slippery.
Ranga grips
Very good and useful product
Ranga Grips.
Very happy with the Ranga Grips Safety Brackets. Highly recommended using if working on slippery roof surfaces. Great Aussie product 👍
Alpine roofing
Works great, easy to use, easy to store. Great product 👍