Demerit Points Reminder, Internal Window Decal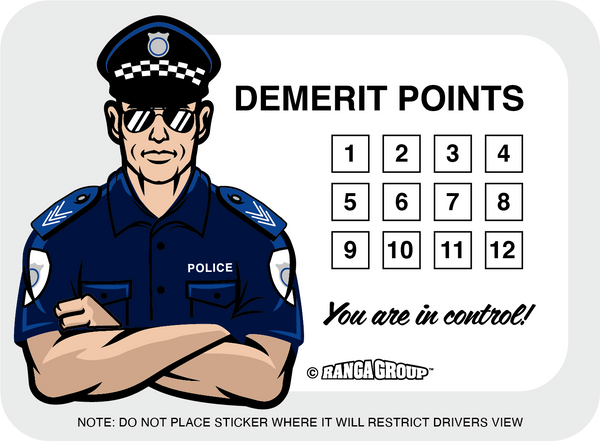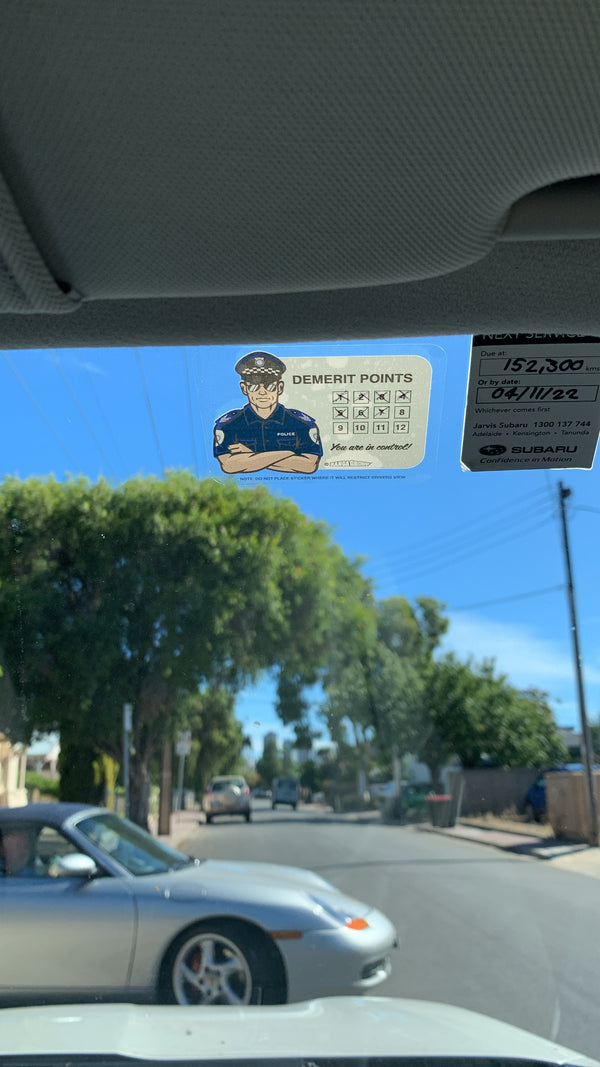 Keep your Demerit points visible as a reminder.
What is in focus reminds us of what we need to remember. As trades we are often rushing between jobs and returning home to family. We often forget the consequences should we speed or accidentally break a road rule.
What we want is to help remind you of how many demerit points you may have and to keep this number in focus. If authority removes our license due to maximum demerit points they remove our independent method of traveling to and from our tasks that bring in the income to support ourselves and our families.
Mark your demerit points on the sticker and placing it in a visible location in the vehicle that makes us aware but with out blocking the view of the road we can keep our limits in mind when traveling.
We hope this sticker can be a reminder that we are in control of our driving. Keep your money and your license. Drive safe and bring home that coin.

Note.. Do not place sticker in any position that will obstruct the view of the road or any and all surroundings.
Copyright.